If an error occurs in a system, LiSEC employees and the service technician are able to communicate directly, live and visually with the help of a new app. Proven in practice: A solution is found faster with LiSEC.eye, even if both do not speak the same language. Because: in service in particular, pictures say more than a thousand words.
System faults result in high costs: Your production process is adversely affected. With this comes the risk that you will be unable to fulfil your customers' orders on time. Although online support promises rapid assistance, it can fail due to language barriers and communication difficulties. Summoning a specialist is then unavoidable, resulting in higher service costs, as well as increased maintenance times and system downtimes.
LiSEC has improved its online service with a digital solution: LiSEC.eye provides visual support to your employee and the LiSEC technician, enabling them to find and correct the error faster together. Through the use of images and symbols to support communication, LiSEC.eye also makes it easier to overcome language barriers and communication difficulties. The application may even mean you do not require a LiSEC service specialist on site.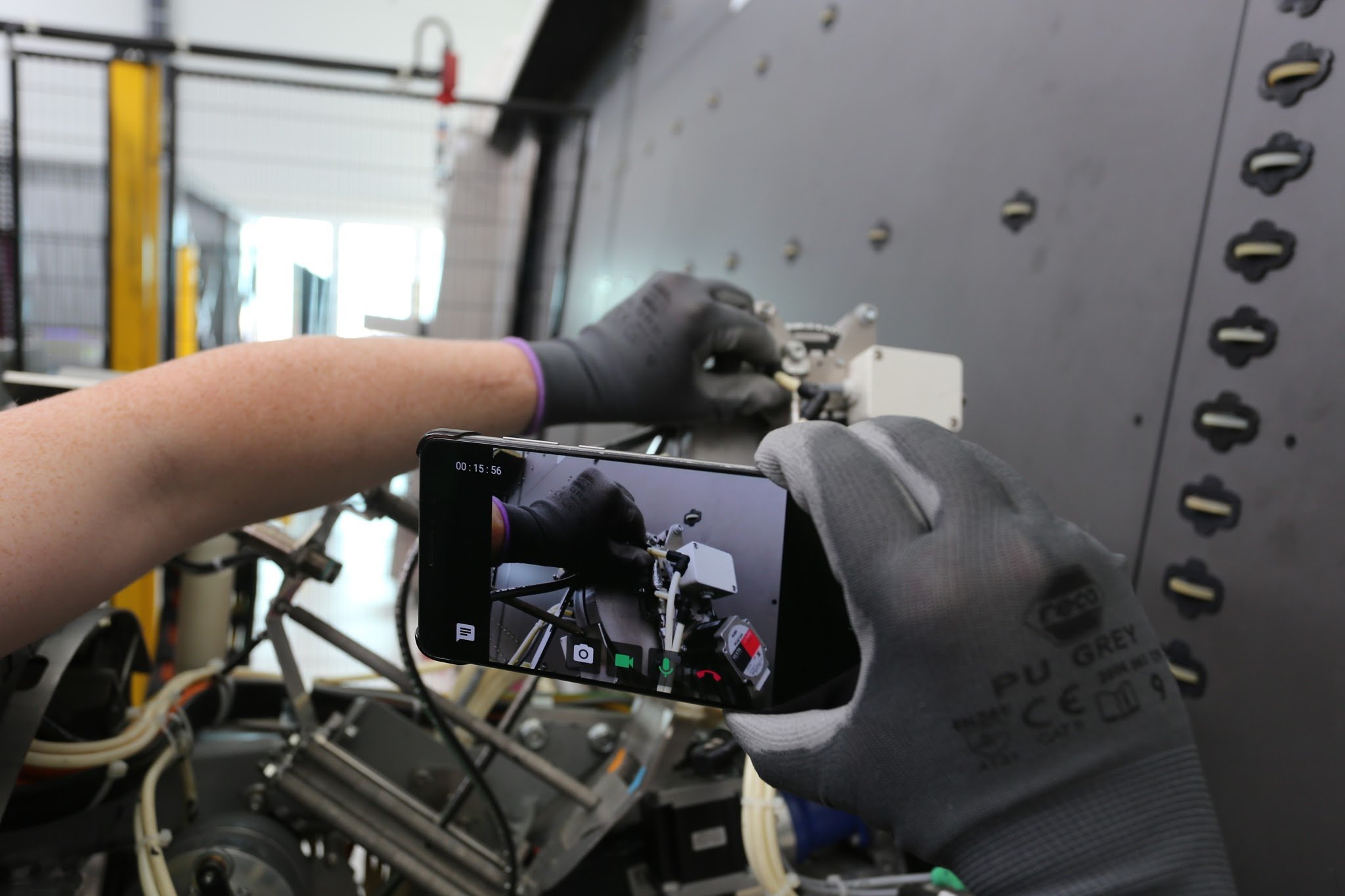 Live service via video with numerous extras Using the app, one of your employees can start a video call with a LiSEC service technician after providing a brief description of the fault. In addition to a normal interactive video conference, LiSEC.eye offers further important features that are useful for online support:
Both your employee and the LiSEC technician can mark individual components or areas on the screen of the system with a laser pointer. This means they both know what they are talking about without uttering a word.


During the video conference, the participants can take screenshots and edit these on a whiteboard. These are collected in a shared folder and can be supplemented by notes or drawings. Your employee can use elements such as arrows or circles on the screenshot to mark precisely where the problem lies. The LiSEC service technician is also able to use this feature to produce simple step-by-step instructions.
With LiSEC.eye, you gain access to the "myLiSEC" service portal. All service tags, together with status, technician requirements, service-relevant documents and a list of all existing machines including access to E-plans, operating instructions and service products are documented here. Your employee and the LiSEC service technician therefore have instant access to the information that can help them identify and eliminate the fault.
eye runs on all conventional devices such as PCs, laptops, tablets and smartphones. You do not require any special or additional hardware to use the service app.
The app's video transmission is optimised for mobile communications. The image quality adapts to the existing network conditions. In this way, the app maintains the connection between your employee and the LiSEC service technician even at low bandwidths. This is because the systems are often installed in locations without optimum mobile network coverage.


With LiSEC.eye, for a small monthly fee you can considerably reduce the time required for service work and therefore ultimately also the costs.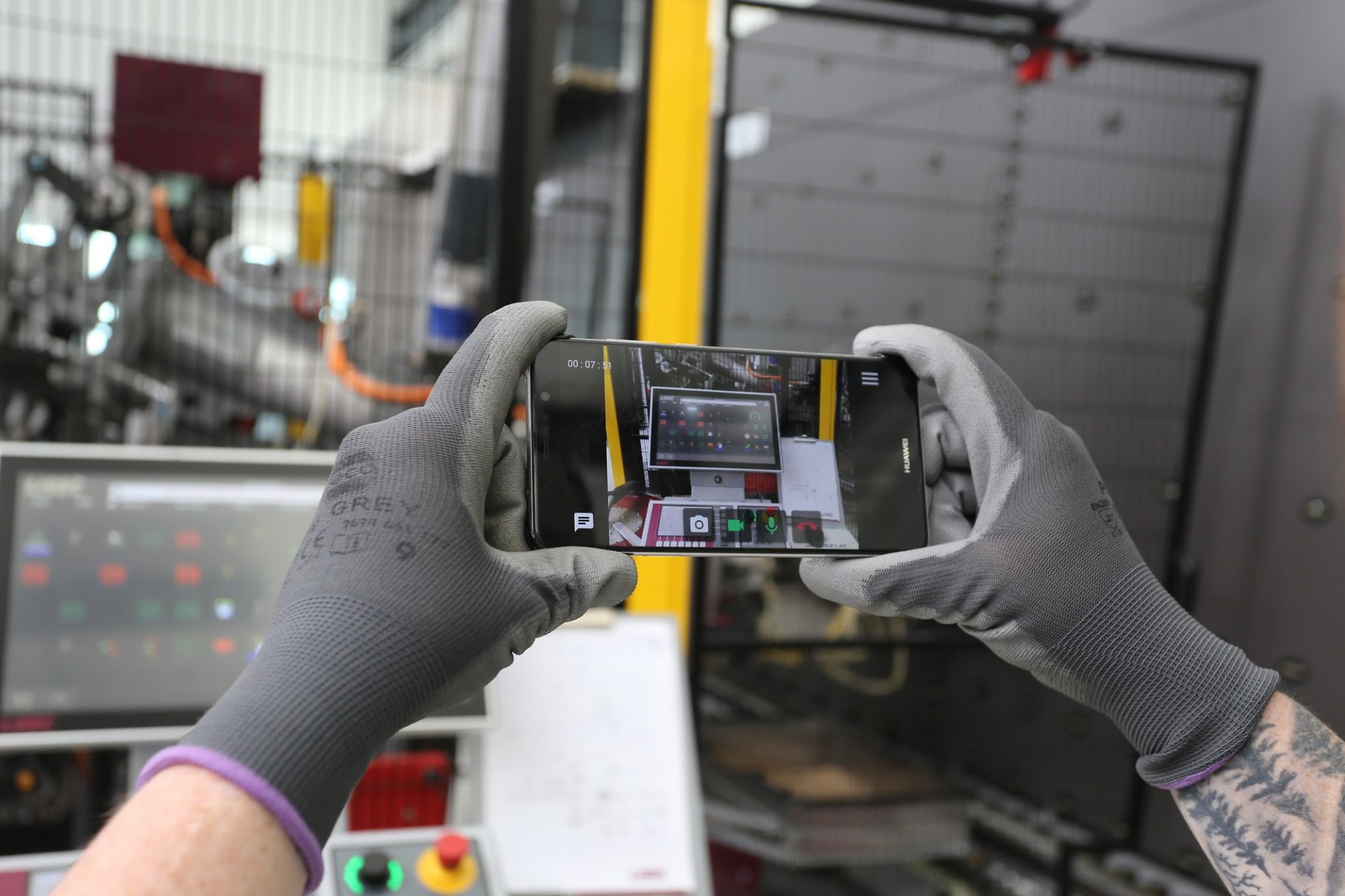 LiSEC.eye has proven itself many times over
LiSEC has been offering LiSEC.eye for almost a year now. The solution has frequently proven its worth. For example, for a LiSEC customer in Cape Town. Problems arose there very suddenly with a somewhat older glass cutting system. The LiSEC service technician attempted to assist the technically well-versed machine operator on the telephone for an entire day, in an effort to locate and eliminate the error. However, these efforts were unsuccessful. As soon as they were able to communicate with each other via LiSEC.eye, the fault was rectified within an hour and a half. The reason for this: There had been some confusion between the service technician and the operator on the telephone regarding a switch. Only once the visual connection was established were they able to clear up this misunderstanding.
LiSEC.eye offers these 5 advantages in practice
eye supports communication between the machine operating personnel and the service technician through images. This makes it easier for both parties to understand what is involved. With the aid of the app and the instructions provided by the LiSEC service technician, even an operator with little technical know-how is able to rectify faults.


In practice, the foreign language skills of system operating personnel are often not sufficient to describe technical faults. It is also difficult for them to follow instructions provided by LiSEC service staff. These activities are much simpler if the two can communicate using images, symbols or drawings.


All LiSEC glass processing machines are individually tailored to the needs of the customer. With older models in particular, it is possible that not every LiSEC service technician is familiar the system down to the last detail. With LiSEC.eye, we are always able to connect you with the LiSEC employee who knows the system best. With the help of the app, you can always enjoy the best service available.


eye provides both you and LiSEC with a better basis upon which to decide whether the a service employee is required on site.


The uncertainty caused by the corona virus demands enormous flexibility, in particular from industry. It is precisely in this situation that production companies must be able to depend on their systems. LiSEC.eye helps to detect and eliminate faults faster.


Conclusion: Online support is even more effective with LiSEC.eye
LiSEC service staff are already able to resolve the majority of faults online or by telephone. Customers benefit from this in several ways: They do not have to wait for a technician to take care of the error on site. The system downtime can be reduced to a minimum. The adverse effect on your production is restricted to a comparatively short period of time, meaning that you can avoid delays and the high consequential costs associated with these. This ultimately means that your company also acts in a more sustainable manner, because functioning processes require fewer resources. With LiSEC.eye, LiSEC online service is now even more accurate, more efficient and more straightforward.
YOU ARE INTERESTED? THEN CONTACT US NOW!